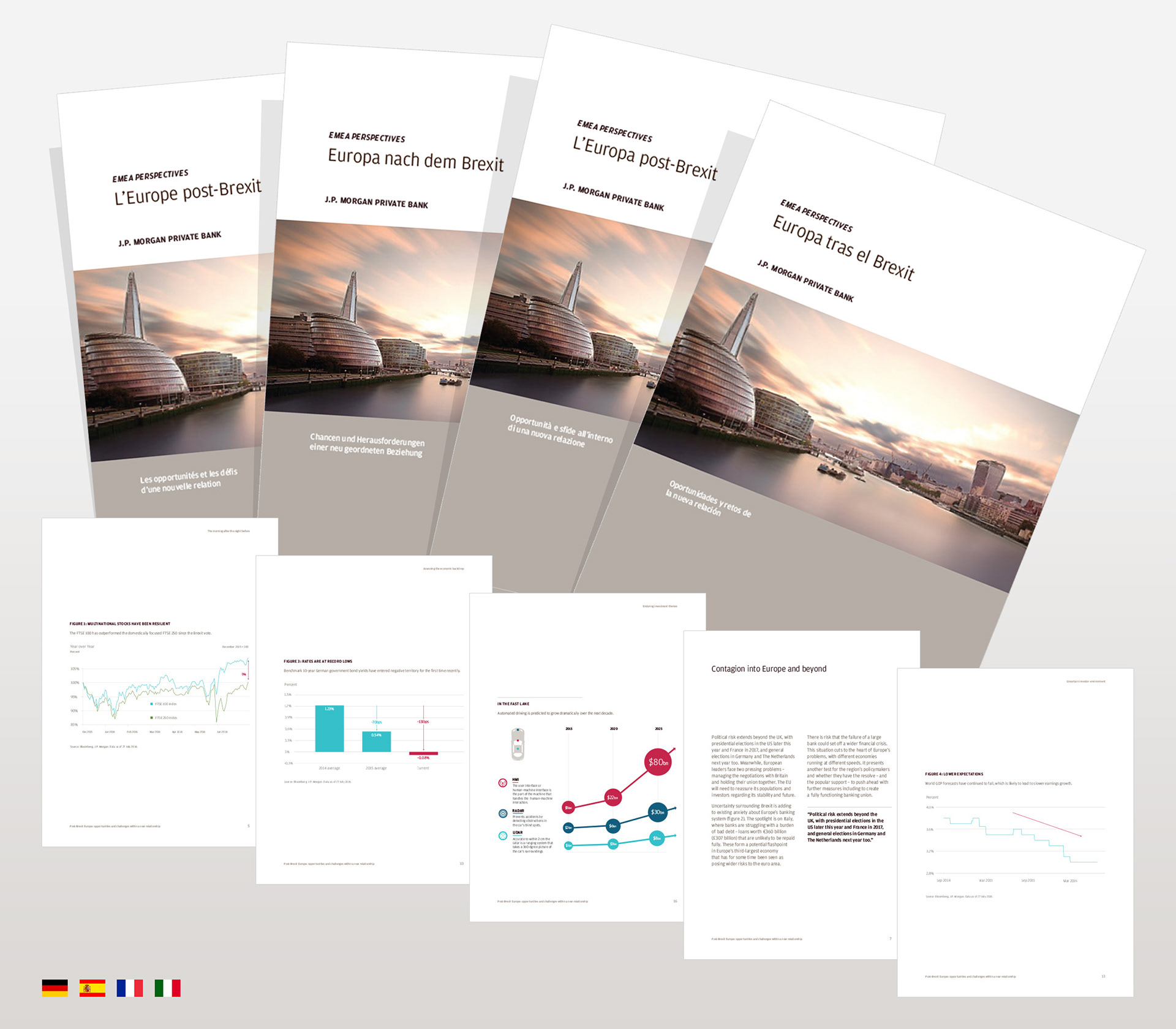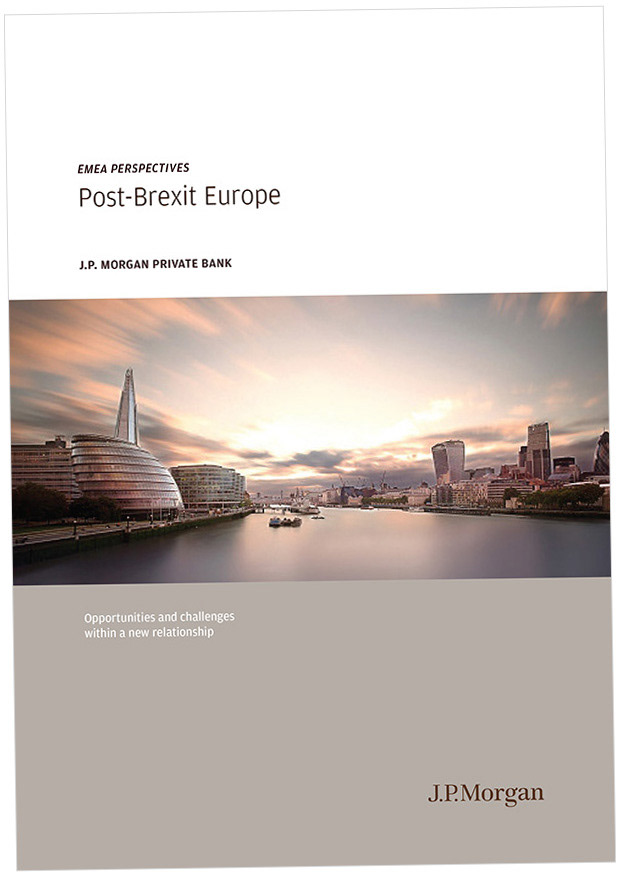 For two years running, I have worked on the quarterly perspectives brochures for a major investment bank. The overall project includes the creation of full colour CMYK print brochures, digital PDFs for online use, an HTML email and an online microsite. The print brochures are created in Double-page-spread format, while the PDF's are typically single-page, and are rolled out to 4 European languages. The HTML email is similarly translated. The microsite is an exact copy of the brochure content, with interactivity added to the charts, and similarly rolled out to the 4 languages.
I have been involved in virtually every step of this process over two years, being principally responsible for the print layout, and branching out to chart creation, email design and development, and, finally, design and development of the 2016 microsite.

Design considerations include adhering to an ever-evolving brand, and maintaining consistency across all elements, print and digital, despite fluctuating brand guidelines. Image selection is a very important part of this project, as it often falls on a single image to convey a multitude of messages, and draw in the viewer, while working well in both the print layout and responsive online versions.