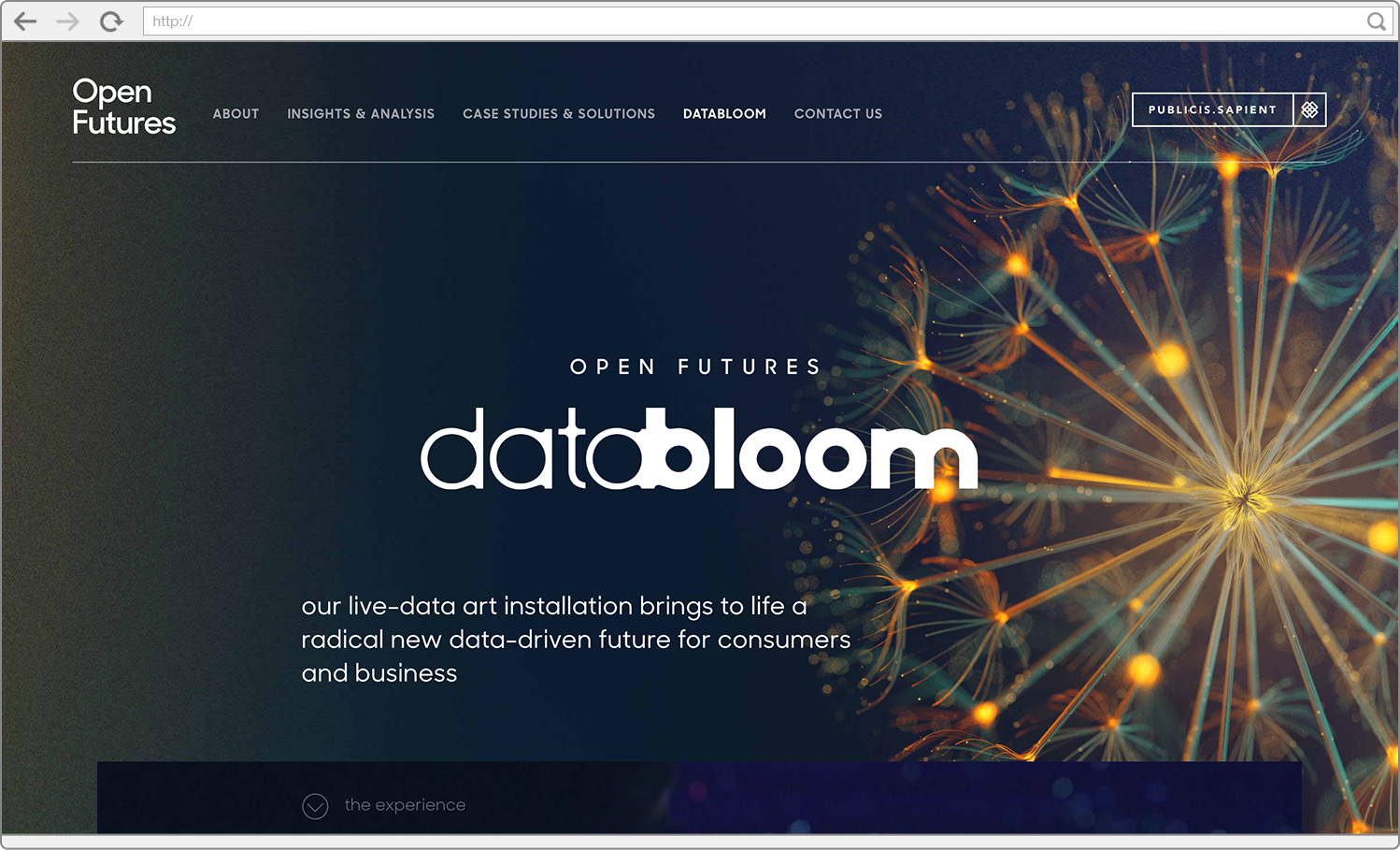 The Open Futures team at Publicis.Sapient created databloom, an award-winning* data visualisation campaign that included an immersive digital installation to set apart its offering at the Money 20/20 FinTech conference in Amsterdam. In support of this exhibition, Madnella brought to life the online counterpart, building the databloom microsite into the wider Open Futures website, linking back from and forward to relevant articles and social media posts, and delivering strategic email builds at different points in the campaign.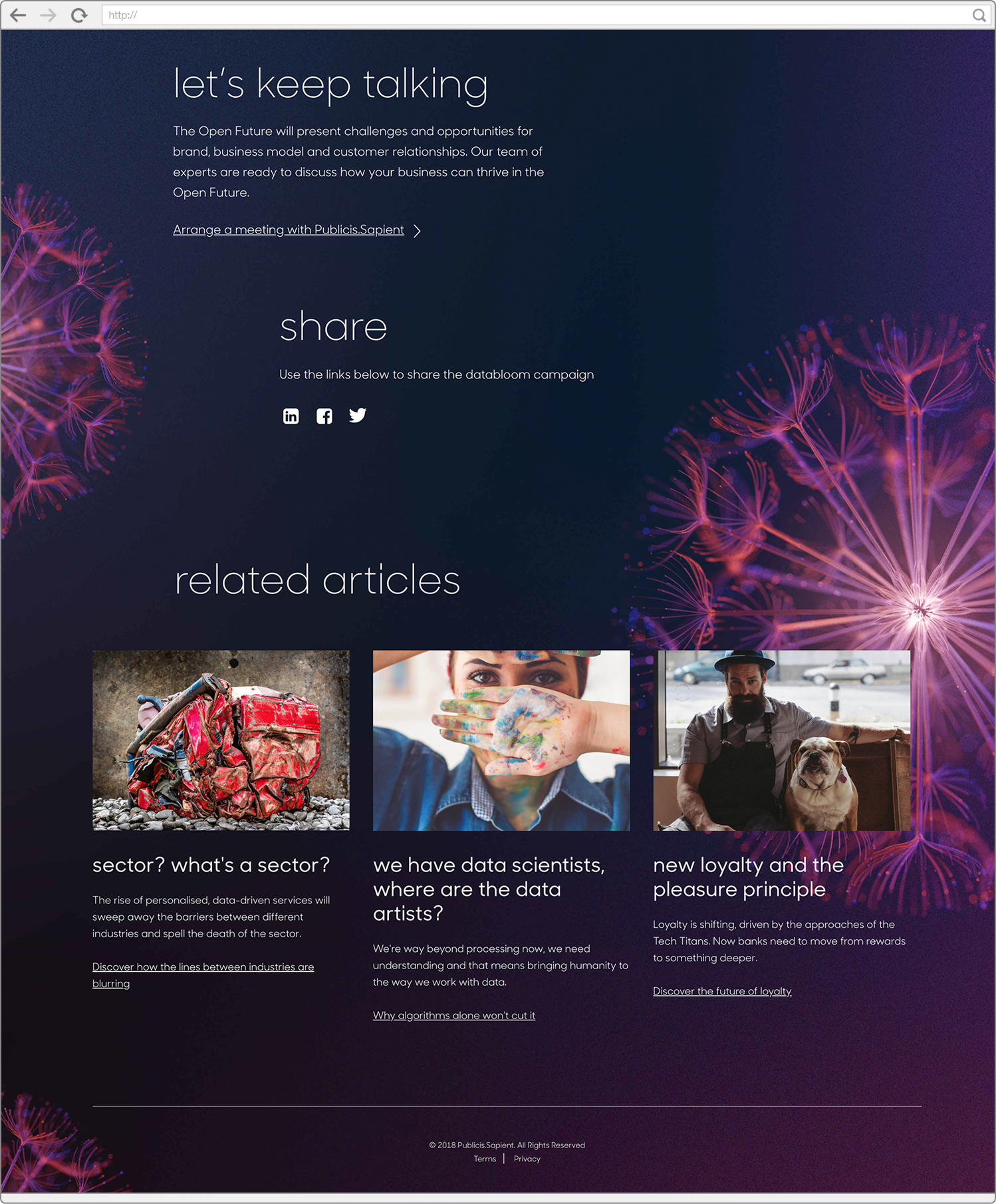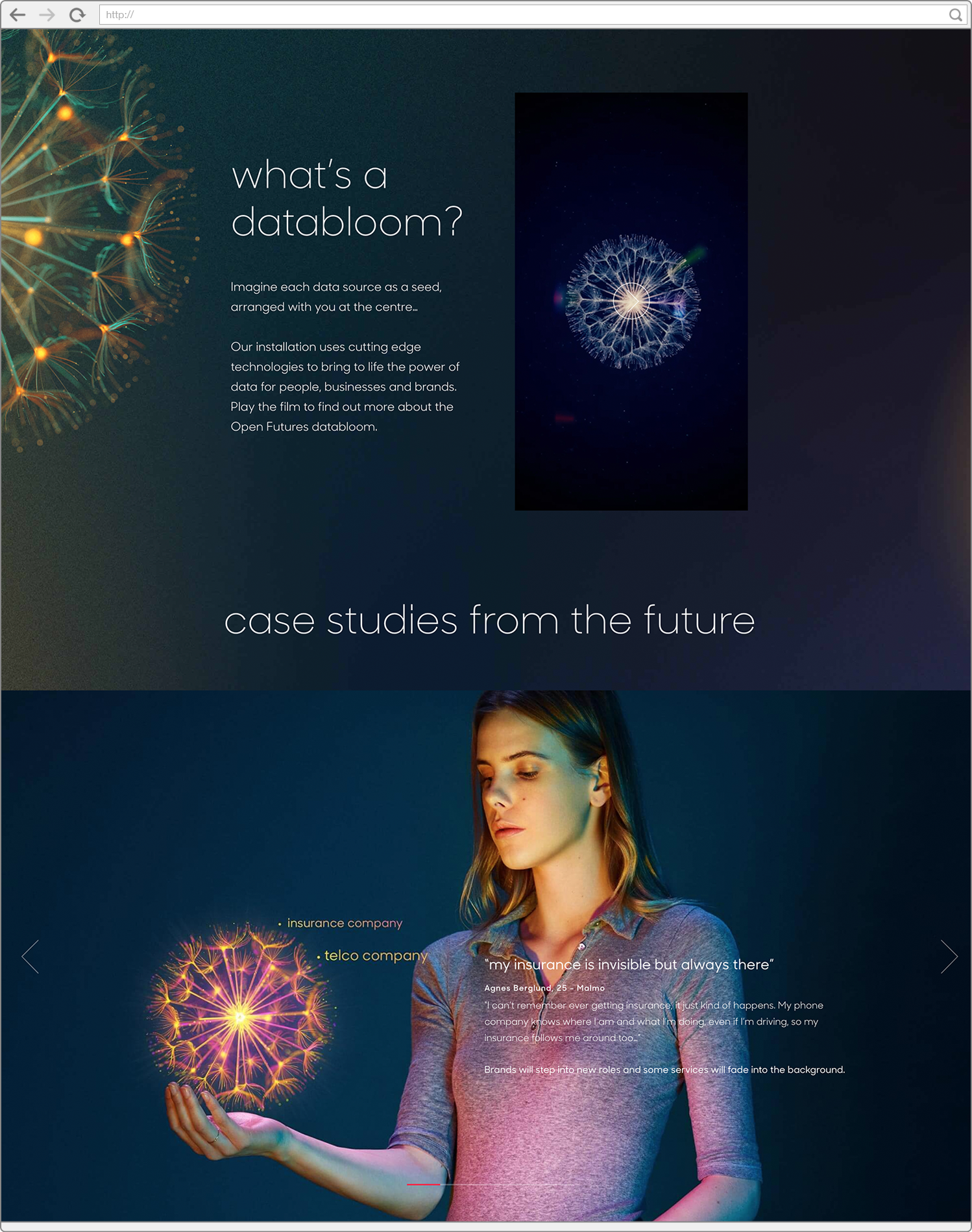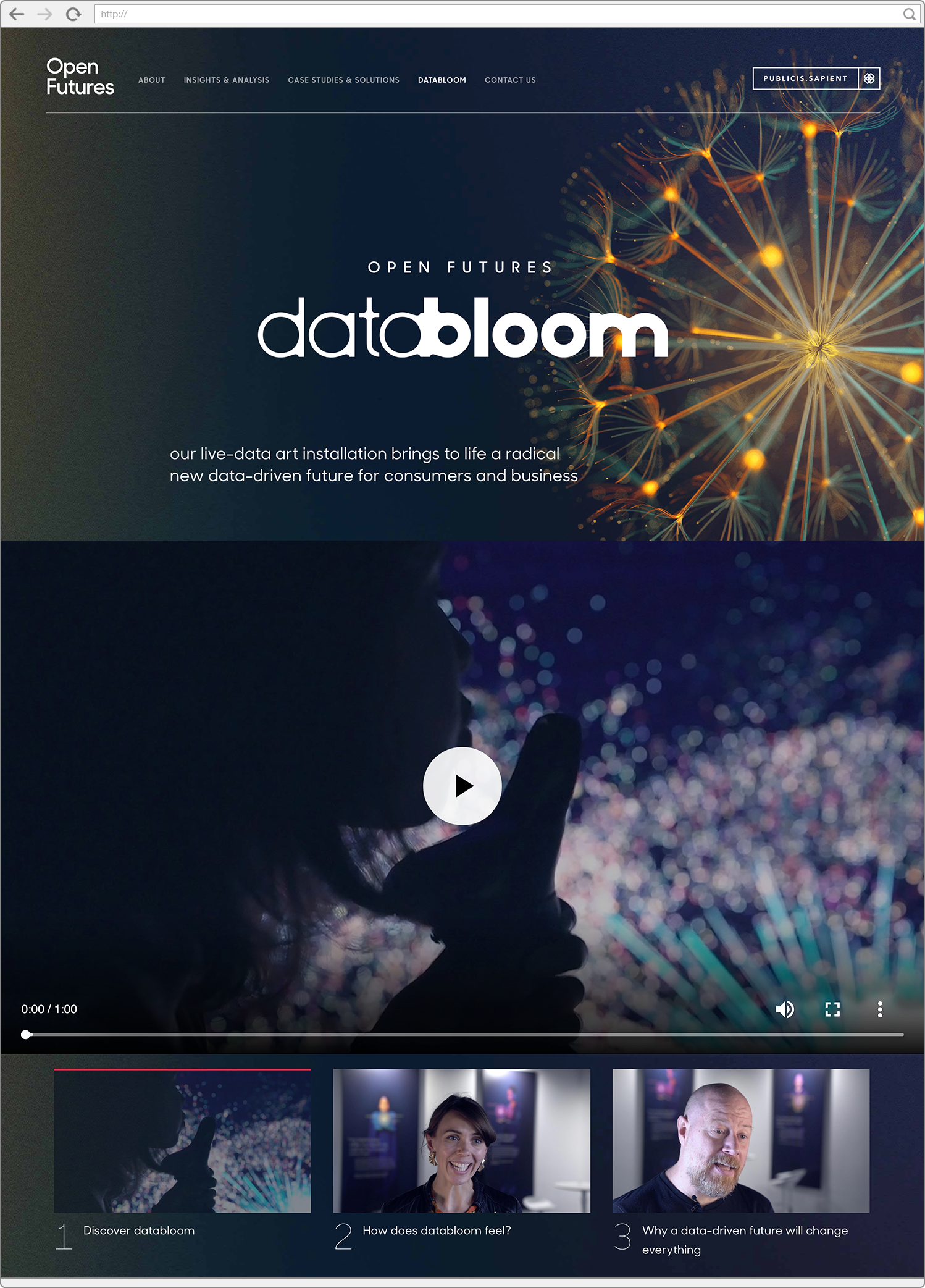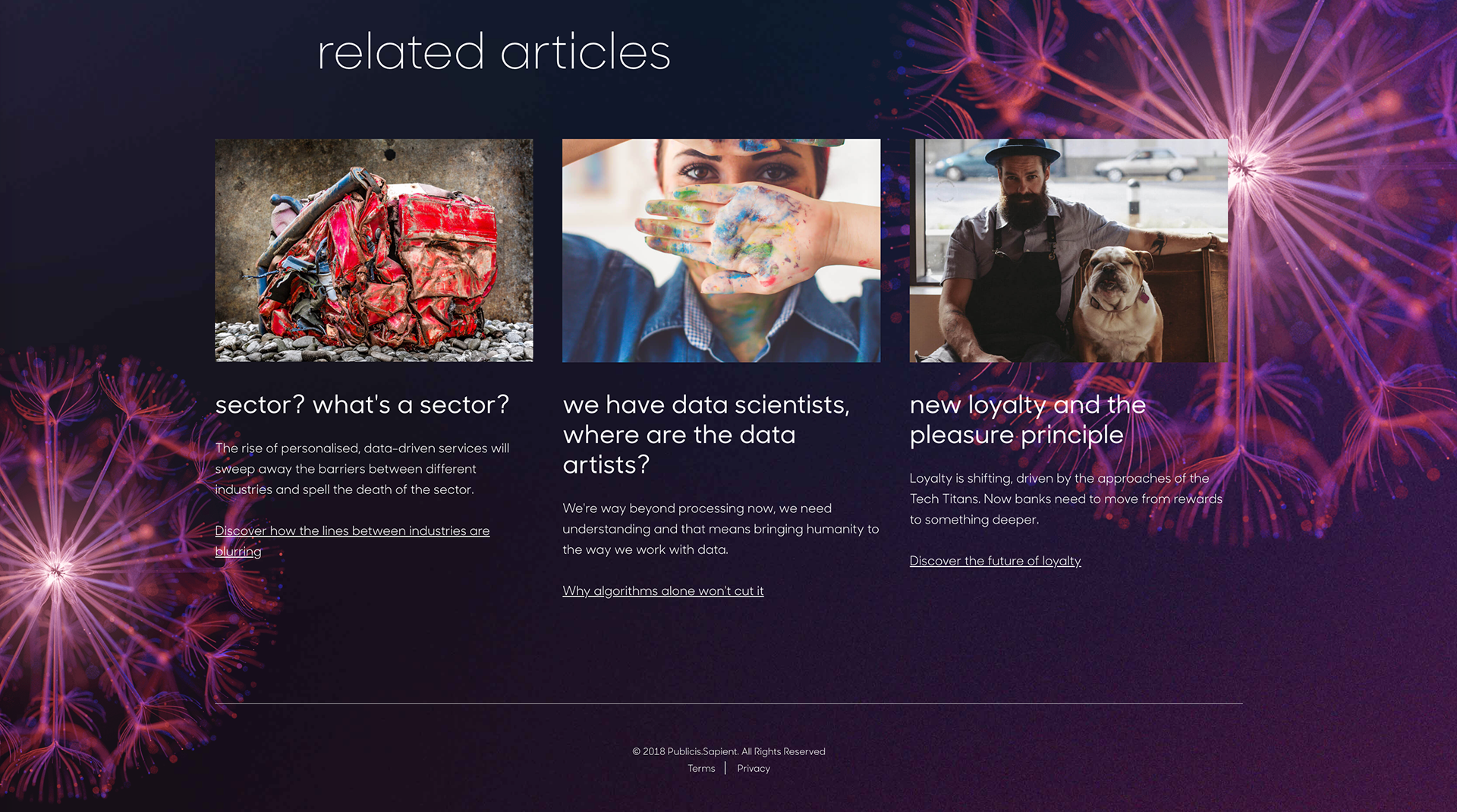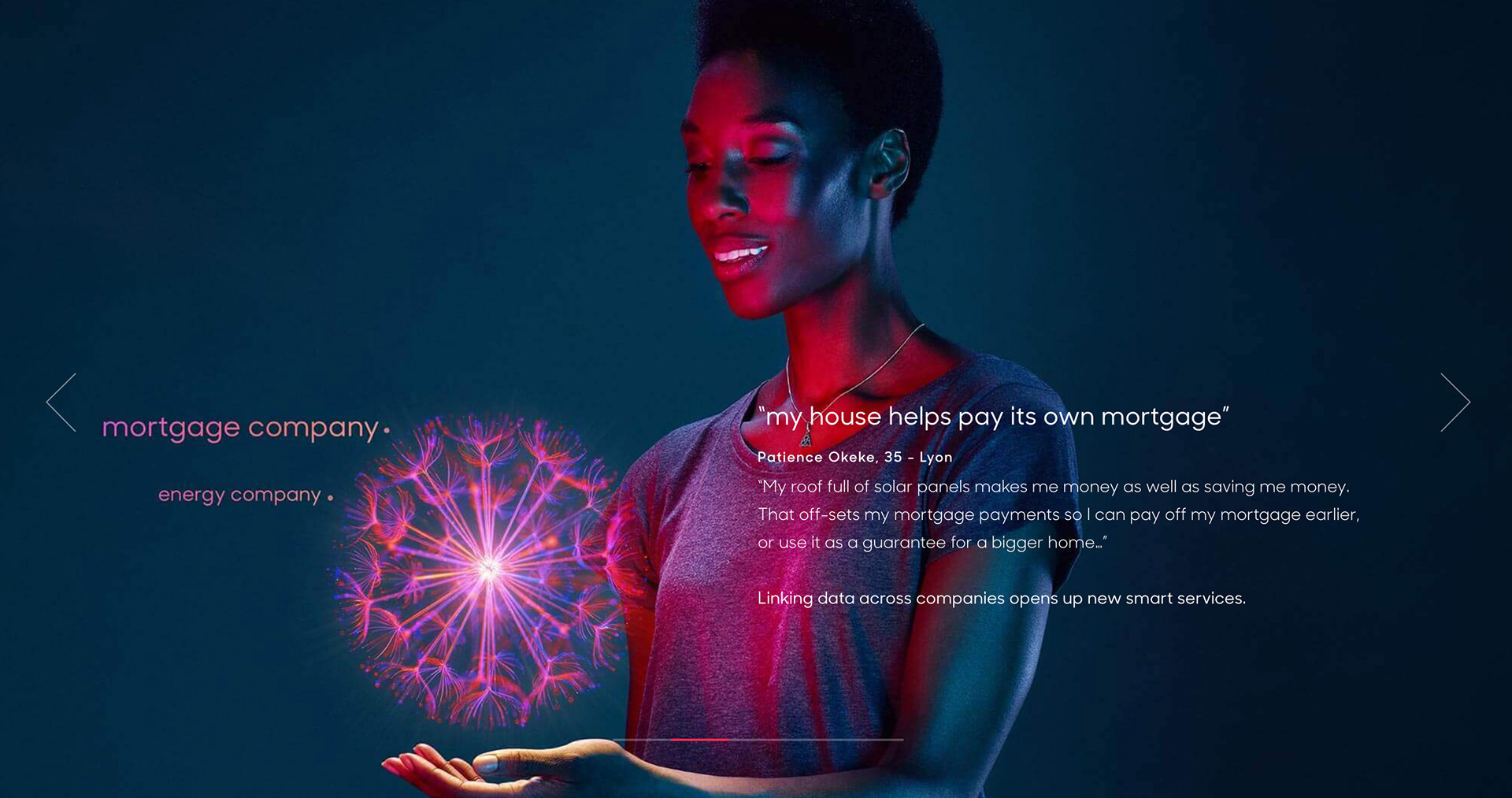 The page was built to be highly responsive in order to convey the full visual impact of the campaign in any browser or device size. A series of CSS and JavaScript calculations ensure that the viewer is greeted by the logo and introduction copy first, centre stage, with just a hint of what's to come.
​​​​​​​
The site and emails were built for mobile first, ensuring compatibility with devices and browsers, so that delegates at the conference could access and share it, or find out more, immediately after seeing the showpiece. 
For ease of sharing the experience with those who did not see it first-hand, the site included optimal width/height videos of key moments, updated content at key phases in the conference, and it simulated much of the spirit of the databloom exhibition with full-width visuals, vivid colour, and immersive scroll-effects, all while staying within the brand of the wider site.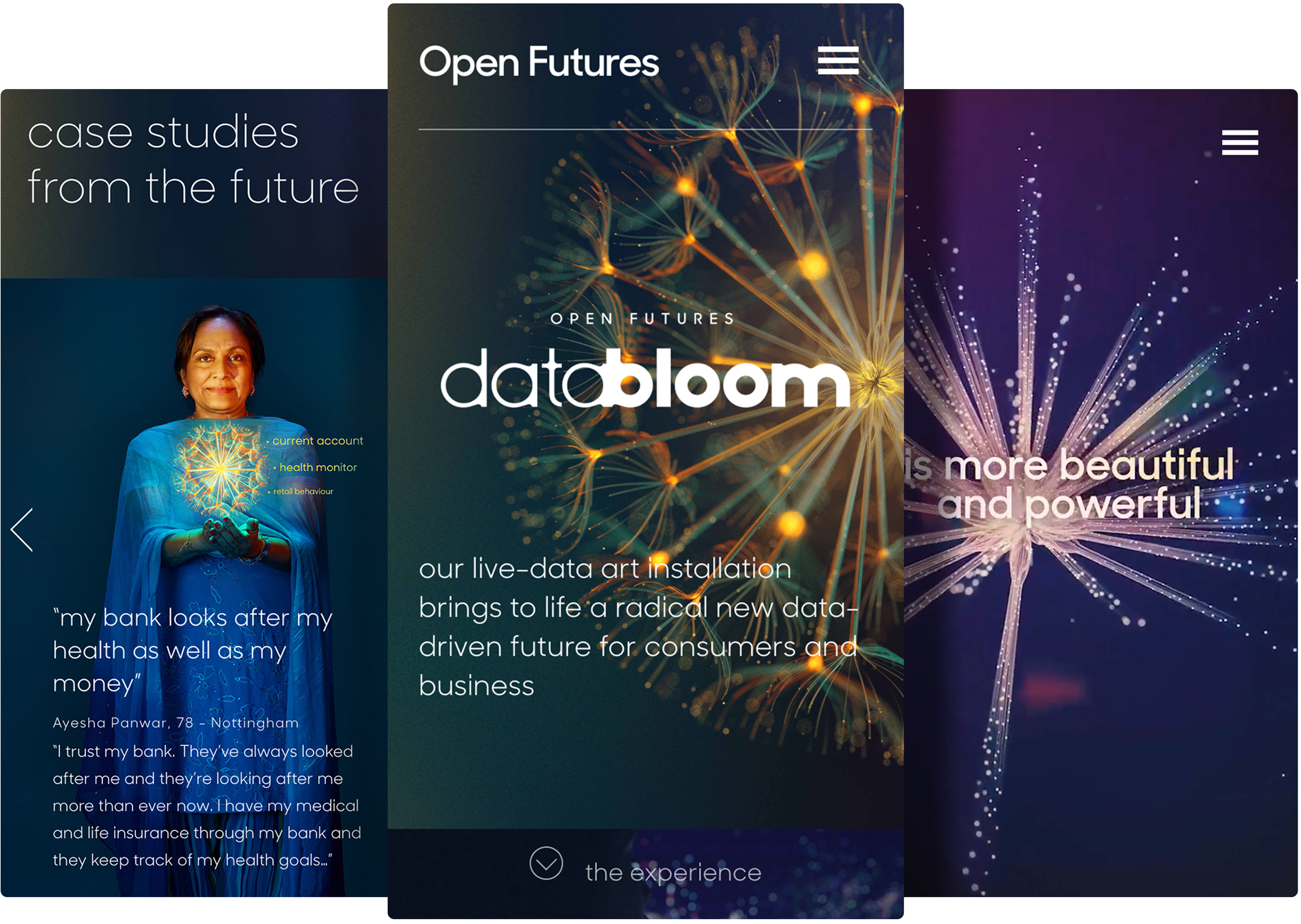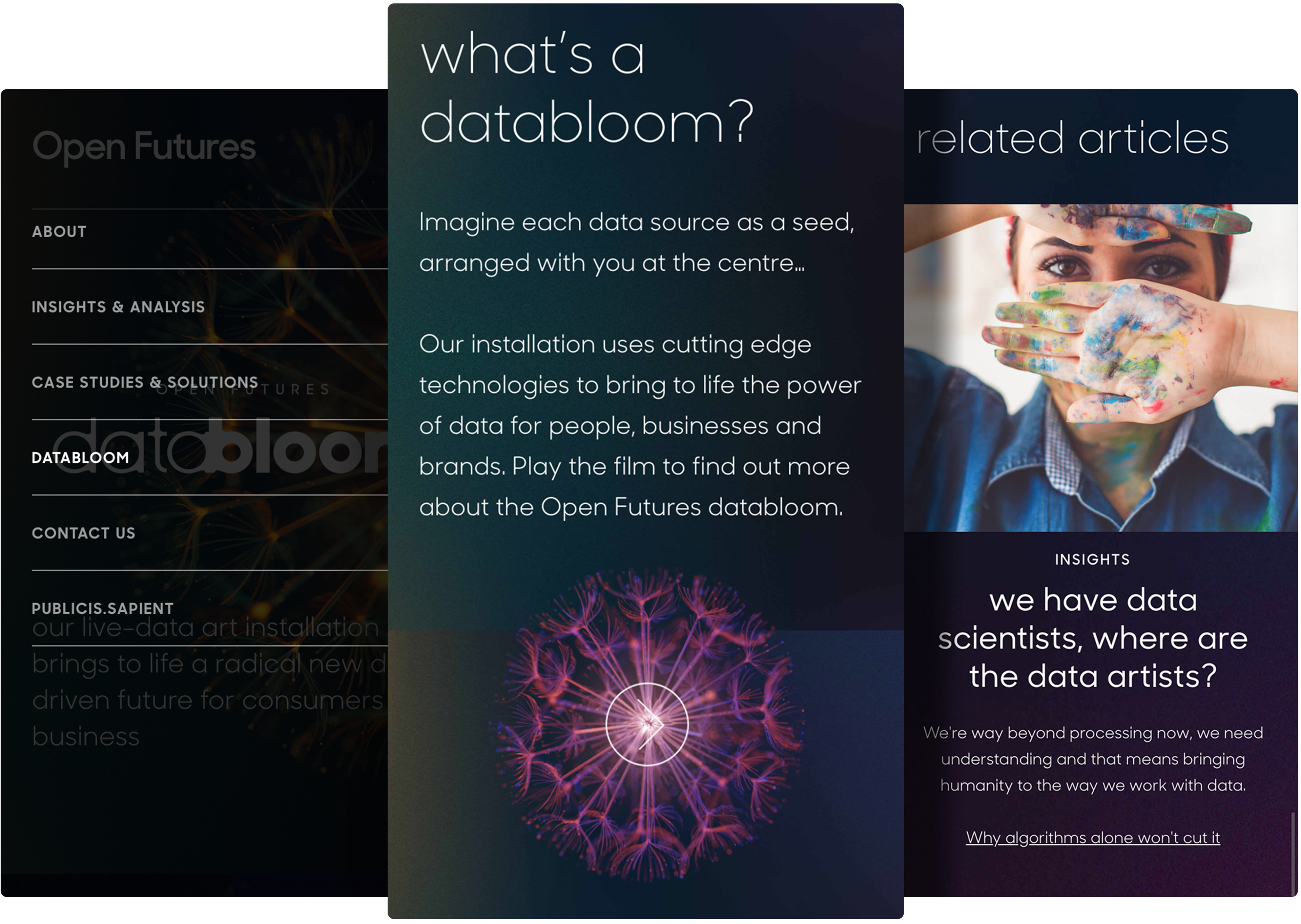 Madnella was able to respond in real-time to updates from the team working in Amsterdam, in order to keep the content relevant and focussed on the target audience. The exhibition attracted over 300 visitors over three days, and generated 2.92 million online impressions, delivering 61,300 engagements and 157 macro leads for Publicis.Sapient.


*Gold winner for Best use of imagery in the 2018 International Content Marketing awards